For Innovative Work in Providing Assisted Living Services in Public Housing.
Mrs. Conchy Bretos received the first ever $100,000 Purpose Prize for her innovative work in providing assisted living services in public housing. Funded by Atlantic Philanthropies and The John Templeton Foundation, the Purpose Prize is designed to demonstrate that investment in the work of social entrepreneurs over the age of sixty will yield important returns for society.
Ms, Bretos was selected from a pool of over 1,200 nominations by a distinguished group of judges, including Sidney Poitier, Cokie Roberts, and author Gloria Steinem. News of the award received broad recognition and exposure in all major media, including The New York Times, The Wall Street Journal, The LA Times, Chicago Tribune, USA Today, The Washington Post, National Public Radio, Business Week, CNN and the CBS Evening News.
2006 $100,000 PURPOSE PRIZE​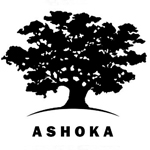 World's Leading Social Entrepreneurs
Mrs. Conchy Bretos was elected to be an Ashoka Fellow in 2010. Ashoka is the global association of the world's leading social entrepreneurs that include men and women with system changing solutions for the world's most urgent social problems.
Since 1981, Ashoka has elected over 2,000 leading social entrepreneurs as Ashoka Fellows, providing them with stipends, professional support, and access to a global network of peers in more than 60 countries.
The World Habitat Awards were established in 1985 by the Building and Social Housing Foundation as part of its contribution to the United Nations International Year of Shelter for the Homeless.
Two awards are given annually to projects from the global North as well as the South that provide practical and innovative solutions to current housing needs and problems. In 2012, Mia Senior Living was selected as a finalist to receive the award.
​
2012 WORLD HABITAT AWARD​
New Me Accelerator, a nationally recognized Accelerator for minorities and women based in San Francisco, has awarded Mia Senior Living Solutions first prize in their Miami Pop-Up Session at Lab Miami.
Mia Senior Living participated in the Pop-Up session that offered one-on-one coaching from Silicon Valley business leaders, a hands-on workshop, and the opportunity to pitch their idea to local and Valley-based investors. Pilar Bretos Carvajal pitched the idea and won the first prize award. The award package includes $46,625 in products and services, a chance to pitch to Goodle Ventures and a space next year at NewMe's residential accelerator in San Francisco. The accelerator's core service is a 12-week entrepreneurial immersion program for groups underrepresented in the tech industry, such as women, Latinos and African-Americans.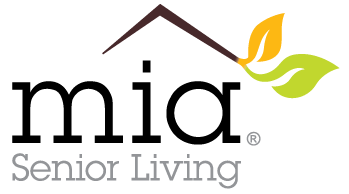 Got questions, call: 305 864 4248​