Activism Isn't Just For Kids
BusinessWeek - October 16, 2006 | Toddi Gutner
Venture philanthropy is helping retired baby boomers become social entrepreneurs
As Florida's secretary for aging and adult services in the mid-1990s, Conchy Bretos got a close look at a huge population of seniors who were terribly neglected: the elderly poor living in public housing. "I visited seniors who hadn't been out of bed in days," says Bretos. These people often ended up in nursing homes prematurely because they couldn't afford in-home care. Bretos had a brainstorm: What if she brought assisted-living services to public-housing residents who needed just a little help to remain in their homes?
She did just that. Bretos, now 60, launched Mia Senior Living Solutions in Miami Beach with her own money. Her for-profit company has helped 40 public-housing projects in 12 states bring assisted-living services to their residents. She obtains waivers that allow Medicaid funds to be used to keep people in their homes. Her pièce de résistance is a pending agreement between the U.S. Housing & Urban Development Dept. and the Health & Human Services Dept. to work together to provide these services nationwide. "It is one of the highest achievements of my life," Bretos says. She is far from slowing down. "I hope to do it until the day I die, because I don't see it as work," she says.
Instead of just retiring from their primary working lives at 50-plus, Bretos and so-called social entrepreneurs like her are starting companies and nonprofits that apply new business solutions to intractable social problems in the fields of housing, education, health care, and the environment, among others. "There is a groundswell of baby boomers who are on fire about making a difference in their community and the world," says Sally Osberg, CEO of the Skoll Foundation, founded by Jeff Skoll, first president of eBay, to invest in social entrepreneurs worldwide.
Starting nonprofits or working for the greater good is no easy or inexpensive task. Still, it has become a little less difficult in the past few years. Since 2000, a handful of organizations flush with cash have sprung up to help these social entrepreneurs get off the ground with both funding and guidance. With the exception of Civic Ventures, most of the groups are backed by extremely successful people in the hedge fund and venture capital worlds.
LATE-ONSET IDEALISM
Known as venture philanthropists, these individuals and their organizations have adopted the rigorous due diligence used in for-profit venture capital investments to find and support those who can create significant social change. These foundations also incubate social entrepreneurs' organizations and provide the kind of networking and strategic direction given to for-profit investments. Each year, new grantees, or fellows as they're called, are chosen and financed.
Civic Ventures is different in another respect: It is the only group that focuses solely on the aging baby boomer. Last year a Civic Venture survey of 1,000 people aged 50 to 70 found that nearly three in five participants in their 50s said they wanted to use the next chapter of their lives to improve the quality of life in their communities. To further encourage that altruism, Civic Ventures created the Purpose Prize, five $100,000 and ten $10,000 cash gifts given to 15 social entrepreneurs aged 60 or older (Atlantic Philanthropies and the John Templeton Foundation have donated $9 million to fund the first three years of the award). Last month, the first winners were announced. Bretos, who competed with 1,200 other applicants, was one of the five who won a $100,000 award. Hers was the only profit-making venture on the list. Starting Oct. 15, Civic Ventures will taking applications for its 2007 Purpose Prize Fellows.
While the other groups do not have an age requirement for their applicants, they are seeing increasing numbers of older social entrepreneurs applying for grants. For example, Ashoka, the oldest and largest program that supports social entrepreneurs with 1,800 fellows worldwide, backs 15 to 20 new fellows per year. This year, Ashoka (named for an Indian emperor who devoted his life to helping humanity) elected 13 fellows, of whom a record number of five were over 50 years old. Charlotte Frank of New York, 70, is one of them. She co-founded The Transition Network, a national organization for women over 50 that helps them channel their skills and experience into volunteer projects that address social issues. For example, members have mentored disadvantagedwomen in job training, equipped a library at a school for disabled children, and helped seniors navigate the Medicare drug program. Depending on financial need, Ashoka gives individuals an average of $50,000 each year, for three years.
Blue Ridge Foundation New York is more generous in its grants, but it restricts them to organizations based in the Big Apple. So far, Herb Sturz has received $100,000 from Blue Ridge to launch ReServe, a not-for-profit organization that places skilled retirees in part-time positions with New York City social service and government organizations that need, but can't afford, qualified help. Since its launch a year ago, ReServe has placed 83 retirees in various jobs at places such as the American Museum of Natural History and the city government. Retirees receive $10 an hour and work 15 hours a week.
"These seniors have so much to offer, and these jobs bring meaning to their lives," says Sturz, who has had a long career working on social issues as New York's deputy mayor for criminal justice and the chairman of the New York City Planning Commission, among other positions. ReServe follows on the heels of another program Sturz started called the After School Corporation, which involves 250 afterschool enrichment programs serving 40,000 kids. Its goal is to keep them off the streets and engaged in stimulating, worthwhile activities. At 75, Sturz still has a lot to offer, himself. With the aging baby boomers right behind him, it looks as if he'll be in good company.
​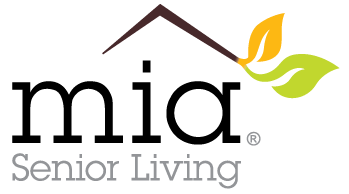 Got questions, call: 305 864 4248​