Boomers embark on new midlife careers
EmploymentDigest.com - August 11, 2007 | Posted by Bill in Employment News
As she approached her 50th birthday, Karen Doyle made a radical change: She gave up a successful career in marketing and public relations to become a gardener in Fort Lauderdale.
Allen Sells, 61, once a financial services CEO, moved to Miami last year to become pastor of a church and is overseeing 15 youth programs for The Children's Trust.
At 51, Patricia Kodish, a former math and science teacher in Coral Springs, has just finished a master's program in public health and is hoping for a fellowship that could take her to China or Indonesia.
And former teacher Linda Bach, 59, has a medical practice in Miami Shores, having graduated from medical school at 50.
According to author Marc Freedman, these four South Floridians are part of a revolution that may change the nature of work and retirement in the United States — people who, instead of fading from the workforce in midlife, are embarking on second careers.
'Instead of the freedom from work, they are searching for the freedom to work; instead of saving for a `secure retirement,' they are underwriting an encore career," Freedman writes in his new book, Encore: Finding Work That Matters in the Second Half of Life (Public Affairs, $24.95).
He will be in South Florida Tuesday to speak at the Florida Conference on Aging and to the public at 7 p.m. at Books & Books in Coral Gables.
Many Baby Boomers are looking for more than a paycheck, Freedman say. Forty years after coming of age in the tumultuous '60s, they want meaningful work.
"We have to rethink this Baby Boomer generation," said Miamian Conchy Bretos, who reinvented herself after years in government and a bruising, unsuccessful campaign for the county commission in 1993. "They have a lot of juice in them."
At 50, Bretos started Mia Senior Living Solutions, which brings assisted living services to seniors in public housing so they won't have to go to nursing homes.
Last year, she was one of five winners of the $100,000 Purpose Prize from Civic Ventures, a think tank led by Freedman, 49, aimed at "redefining the second half of life as a source of social and individual renewal."
With her daughter Pilar Bretos Carvajal, Bretos has embarked on projects in 18 states and is on the verge of forging a historic agreement between the U.S. Department of Housing and Urban Development and the Department of Health and Human Services.
"I cannot imagine simply bowing out and staying home and doing crochet," said Bretos, now 62. "I feel at this time in my life I have too much knowledge and I want to give it away somewhere."
The notion that 50-plus Americans are an untapped resource is gaining attention. The Community Foundation of Broward has just completed a study of how their talents can be tapped for community projects, both paid and volunteer.
"Boomers want to be engaged," said Sheri Brown, vice president of grants and initiatives for the foundation, who organized the study, which will be released next month. "They have a strong desire to be engaged and make a difference in the community."
But, she notes, both corporations and nonprofits will have to change if they want to benefit from Boomers' talents.
"There is a line they don't want to cross," said Linda Carter, president of the foundation. "They don't want the hassle of certain things," like having to drive through rush-hour traffic to engage in volunteer work.
While Freedman's book envisions a world in which employers accommodate older workers' desire for flexibility, he acknowledges that such jobs are unusual. And, for many, opening a business is the best way to get the flexibility and control they want. While they pay more for health insurance than they did as employees, most people can buy policies for individuals or small businesses.
Back to Her Roots
Karen Doyle had had a long and successful career in public relations, advertising and marketing, but was dissatisfied with the "dog-eat-dog" nature of the business. She also wanted to tap into her creative side.
She had studied architecture and engineering as well as advertising at the University of Florida, and had once run the Urban Land Institute's South Florida office. An avid home gardener, she had long noticed a lack of good landscaping in commercial and residential developments.
Gradually, those experiences coalesced into a business plan: upgrading the outdoors for home and business owners who wanted more than a lawn service and less than a landscape architect. Last year, she made the leap and opened Gardening Angels.
Doyle is reveling in the freedom she finds as an entrepreneur and the pleasure she takes in working outdoors.
"The thing that you spend the most time doing, it has to make you happy," she said.
Spiritual Rewards
Allen Sells was a businessman for more than 30 years, starting companies and working with venture capitalists during the dot-com era. "I enjoyed the business of business," he said. "I had the opportunity to work with many of the top people in their fields."
But as the dot-com boom was winding down, he saw an opportunity to follow another passion: spirituality.
He took a job running a Unity church in Marathon — at one-tenth of his former salary plus housing. A longtime believer in the "laws of attraction" popularized in The Secret, he ended up in a 5,400-square-foot oceanfront home, first while it was for sale and then as a house sitter.
Last year, he became the leader of the Miami Center for Spiritual Living. His work with at-risk children in the Keys led to his second job at The Children's Trust.
"This is highly rewarding," he said. "I can directly apply many of the things I learned in the private sector."
Back to School
For Patricia Kodish and Linda Bach, pursuing their passions meant going back to school in their 40s. Both had been pre-med students, Kodish at Emory University in Atlanta and Bach at Ohio State.
Kodish gave up her dream of being a doctor when she got married and had two children. She got a teaching degree, taught math and science and did 25 years of volunteer work, earning Florida Volunteer of the Year honors in 1998 for her work on a hunger project.
After a stint as director of an interfaith project on protecting children from environmental toxins, she decided that health advocacy and education were her true calling, and set out to earn a master's degree in public health at FIU.
Attending classes meant a 90-minute drive each way from her Coral Springs home. The hardest part was not the academic work, she said, but giving up nearly all her personal time. Divorced at the time, "I did not go out in two years," she said.
Kodish is a finalist for a fellowship with the federal Centers for Disease Control and Prevention that could take her to Asia or some other far-flung part of the world to work on AIDS initiatives.
In college the first time around, she had studied Russian and wanted to travel and experience other cultures. "My life took a different path than I'd envisioned," she said. "Now I'm trying to recap that dream."
A Bitter Pill
Bach, too, pursued the road not taken in her second career.
Her drive to become a doctor — born of her father's death when she was 10 and her desire to spare other children that heartbreak — hit a brick wall in 1968 at Ohio State University, which admitted only five women, with 150 men, to the next year's medical-school class.
"When I didn't get in, I was devastated," she said.
Bach went to work as microbiologist, got married, had a daughter and taught algebra and computer science.
When she was 43, she heard about a medical student who was 35, and began investigating whether it perhaps wasn't too late for her.
The University of Miami agreed to consider her application if she repeated all her pre-med classes and scored well on the medical school admissions test. She jumped through those hoops and went on to graduate from medical school at 50 and do a three-year residency at Jackson Memorial Hospital. She bought a family practice in Miami Shores and has never looked back.
"I'm so excited to come to work," Bach said. "All my life I wanted to be a doctor, and when I didn't get into medical school, I felt something was wrong. . . . For me to be able to actually be a doctor, it's a dream come true."
Knock on Wood
Les Cizek has advice for restless Boomers hesitant to make a change. At 78, he is more than 20 years into his second career.
In his mid-50s, Cizek gave up a lucrative career in aviation insurance to follow his real passion: woodworking and making furniture. He now spends half the year at his studio near Mendocino, Calif., and the other half in a Brickell condo.
During the two years he studied furniture making in California, his wife, Norma Watkins, had to take an unpaid leave from her teaching job at Miami Dade College. He went from custom-made suits and first-class airfare to an allowance of $10 per week.
"We just didn't need any of that stuff we needed before. It just really didn't matter," he said.
"The deciding factor doesn't have to be money. If you have a passion and you're sure that it is a passion make the jump. Just do it."
​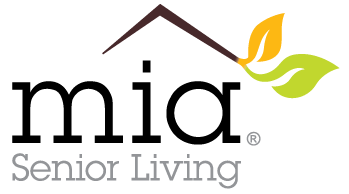 Got questions, call: 305 864 4248​