Awards Honor Those Who Continue Their Labor
Los Angeles Times - September 05, 2006 | Larry Gordon
The Purpose Prizes recognize Americans 60 and up who keep working to help society.
To a San Francisco-based think tank, life begins at 60. So does eligibility for its new cash-laden national prize, being announced today, that rewards Americans who work to solve society's problems and encourages them not to slow down with age.
The inaugural Purpose Prize awards provide $100,000 each to five individuals and teams who were selected as role models for the huge cohort of baby boomers about to plunge into their seventh decade -- as both President Bush and former President Clinton recently did, with some joking and bemoaning.
While some post-60ish people are devoting their time to golf or bridge, the Purpose Prize winners are part of "a growing cadre of individuals who are harvesting their midlife experience and using it in creative and innovative ways," said Marc Freedman, president of the Civic Ventures think tank, which sponsors the prize.
Among the winners are UCLA computer science professor and Encino resident Judea Pearl and American University professor Akbar Ahmed, who are partners in promoting Muslim-Jewish understanding in the wake of the 2002 murder of Pearl's son, journalist Daniel Pearl. The two men speak around the country at colleges and other public forums, tackling such issues as how to encourage peace between Israelis and Palestinians.
The prize "reminds me of something that I tend to forget: that I am over 60," Pearl said in an interview before the award was publicly announced.
Pearl, who turned 70 on Monday, said he would devote his $50,000 to the Daniel Pearl Foundation, which the family founded in honor of the late Wall Street Journal reporter who was kidnapped and killed by Islamic militants in Pakistan. The organization sponsors such activities as fellowships for international journalists and a world music festival.
Ahmed, 63, a former Pakistani diplomat who now is the department chairman of Islamic Studies at American University in Washington, D.C., said the award is a good counterbalance to American secular culture's obsession with youth.
"Muslim culture is somewhat different," he said in a telephone interview. "The older you are, the wiser you are considered, the more status and more authority you have. There is no conflict with people doing remarkable things at this age."
The prize also reflects "American generosity and friendship in reaching out to Muslims" at a time of tension between the U.S. and the Muslim world, Ahmed said.
He said he expects to use the stipend to defray research travel costs and to try to launch younger speakers on more forums of the Daniel Pearl Dialogues for Muslim-Jewish Understanding.
The other Purpose Prize winners are:
Conchy Bretos, 61, a former Florida official who now helps bring assisted-living services to senior citizens.
Charles Dey, 75, a Connecticut activist who created a program of workplace internships for disabled high school students.
Marilyn Gaston, 67, and Gayle Porter, 60, of Maryland, who started a group to promote better health for African American women.
W. Wilson Goode Sr., 68, the former mayor of Philadelphia who now heads a nonprofit that aids children whose parents are in prison.
The recipients all share "an overarching sense of optimism, idealism and purpose," said Freedman, 48. "They have a tremendous desire to have a sense of direction in their lives and reasons for getting up in the morning."
Freedman, who wrote the 1999 book "Prime Time: How Baby Boomers Will Revolutionize Retirement and Transform America," said he founded Civic Ventures in 1998 in anticipation of such changes. "Our whole focus is on the aging of American society and how to best use the talent of aging boomers, particularly in ways that benefit the wider community," he said.
The organization also sponsors the Experience Corps, which sends tutors over age 55 to volunteer in urban schools.
Purpose Prize judges selected 15 finalists from about 1,200 nominations. A separate jury headed by Sherry Lansing, the former chairwoman of Paramount Pictures, chose the five big winners. The John Templeton Foundation and Atlantic Philanthropies funded the prizes.
The 10 finalists who did not make the final cut will each receive $10,000 and can apply for additional grants. They include two Californians: Bernard Flynn, 71, a former Sacramento-area almond grower who founded River Partners, a group that works on flood control and restoring wildlife habitat; and W. June Simmons, 64, who heads the San Fernando-based healthcare and policy group Partners in Care, which, among other things, helps uninsured people obtain medical treatment and screens elderly patients for possibly dangerous prescription medicine conflicts and overdoses.
"Traditional retirement is sort of outmoded in my mind," Simmons said. "I think it's really better to go on to new adventures."
The 15 finalists and about 55 more Purpose Prize nominees are expected to attend a three-day conference starting Thursday at Stanford University, hosted by the Center for Social Innovation at the university's Graduate School of Business.
​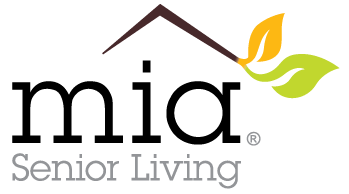 Got questions, call: 305 864 4248​