Ex-Mayor Among Over 60 Prize Winners
The Washington Post - September 5, 2006 | David Crary | The Associated Press
NEW YORK -- Former Philadelphia Mayor W. Wilson Goode and the father of slain journalist Daniel Pearl are among the inaugural winners of $100,000 prizes being awarded Tuesday to Americans over 60 who devised innovative ways to address tough social problems.
Judea Pearl, 70, of Los Angeles, won one of the five Purposes Prizes in partnership with Akbar Ahmed, 63, of Washington. The two professors, from UCLA and American University, teamed up after Wall Street Journal reporter Daniel Pearl was killed by terrorists and have traveled nationwide to lead discussions on religious tolerance and Jewish-Muslim understanding.
Goode, 68, has served since 2000 as director of Amachi, a nonprofit helping children with parents in jail or on parole. He rallied pastors in black communities to encourage their congregants to be mentors; more than 240 programs in 48 states are now affiliated with or inspired by Amachi, and mentors have helped 30,000 children.
The Purposes Prizes were initiated this year by Civic Ventures, a California-based think tank, and drew 1,200 applicants.
"It's conventional wisdom that young people drive entrepreneurialism and innovation, but the Purpose Prize winners turn that outdated notion on its head," said Marc Freedman, founder and president of Civic Ventures. "Today's boomers and older Americans are an extraordinary pool of social and human capital that _ with the right investment _ could yield unprecedented returns for society."
The other winners, selected by 21 jurors from business, politics, journalism, the arts and the nonprofit sector, are:
Conchy Bretos, 61, of Miami. Born in Cuba and sent to America when Fidel Castro came to power, Bretos lived in a Nebraska orphanage for three years before reuniting with her parents. While serving as Florida's secretary for aging, she was struck by the yearning of many poor, older adults to avoid nursing homes. She became the force behind the nation's first public housing project _ the Helen Sawyer building in Miami _ to bring assisted-living services to low-income adults who need help to stay in their homes. She now runs a consulting company that has helped 40 public housing projects in a dozen states bring assisted-living services to residents.
Charles Dey, 75, of Lyme, Conn. At 64, after a career in education, Dey created Start on Success, a National Organization on Disability program providing paid internships and workplace mentors to predominantly minority high school students with physical, mental and emotional disabilities. More than 1,500 students have had internships at universities, hospitals and businesses in five cities; 85 percent have gone on to full-time jobs or further education.
Marilyn Gaston, 67 and Gayle Porter, 60, of Bethesda, Md. With African-American women suffering disproportionately from serious health problems, Gaston, a doctor, and Porter, a psychologist, dedicated themselves to lowering the rate of preventable deaths. They created Prime Time Sister Circles, part support group and part health course on exercise, nutrition and stress.
The top 70 prize applicants were invited to participate in a three-day Innovation Summit starting Thursday at Stanford University, where they will be able to confer with venture philanthropists.
The five prize winners and 10 finalists also can apply for financial support from Civic Ventures' new million-dollar Fund for Innovation. Two foundations, The Atlantic Philanthropies and The John Templeton Foundation, provided money for this new fund and for the prizes.
​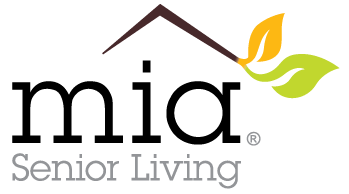 Got questions, call: 305 864 4248​