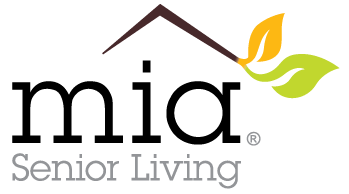 Another Program to Help You in Helping Your Mother
As promised, today I will discuss another program that is available to very low income individuals. The Medicaid Diversion program is available to very low income individuals who are eligible for supplementation to their social security check and to those with a small pension. This is a match funding program, meaning the federal government contributes some funds as well as the state. You have to be eligible financially as well as physically. Here are some of the requirements that must be met in order to be eligible.
Diversion – Long Term Care
(State and Federal Program)
Department of Elder Affairs 1-800-963-5337
Florida: www.elderaffairs.state.fl.us 1-850-414-2000
Must be 65 years old.
Must have a diagnosis of dementia plus need at least 3 out of 5 ADL's (activities of daily living);
or require assistance with 4 ADL's plus medication management;
or require assistance with 5 or more ADL's.
Activities of daily living include: bathing, dressing grooming, ambulation and toileting.
State CARES unit will come to assess the client to see if they meet the program's criteria.
Can also need IADL's (Instrumental ADL's which are: housekeeping, shopping, cooking, transportation.
A physician must complete a 3008 form for the State.
A physician must complete an 1823 form for admission to an ALF.
Must have income less than $2,130 for an individual, $4,260 for a couple. (These are 2013 limits)
Total asset limit is $2,000 for an individual or $3,000 for a couple.
Facilities are paid per contract; families are responsible for monthly room and board rate to the facility. Facilities may charge COLA increase annually according to a lease agreement.
Incontinency is a covered benefit.
medications are covered through Medicare Part D or the individual's personal insurance.
PT (Physical Therapy), OT (Occupational Therapy), ST (Speech Therapy), Labs, Physician Visits, Hospital Coverage, Dental, Hearing and Vision will be covered if not otherwise covered by Medicare or personal HMO Insurance. Diversion will also cover any and all non-covered services, co-pays and deductibles.
The contracted Diversion company becomes the secondary insurance to Medicare.
Transportation is not a covered benefit. Medicaid should cover under Logistic Care.
There is a hospital bed hold up to 21 days. if the client is out more than 21 days the facility will not be paid and the family will be responsible for the difference.
Clients do not have to be on SSI or OSS to qualify for this program.
Client may NOT receive HOSPICE benefits while on a Medicaid Diversion program.
Next time I will speak about ACS – Assistive Care Services and VA (Veteran's Affairs) Benefits.
Stay Tuned!
Got questions, call: 305 864 4248​