South Florida benefits from Ashoka connection
Miami Herald - November 17, 2013 | Nancy Dahlberg
Conchy Bretos was a social entrepreneur long before being a social entrepreneur was cool.
She founded Mia Senior Living Solutions in 1996 with a single housing project in Overtown. "We created a new model providing services to people who live in public housing so they don't have to move from there. It became a model for the nation, received great press, we started getting contracts in West Virginia, New Jersey, Michigan, we started working with public housing authorities," said Bretos, whose daughter Pilar Bretos Carvajal, joined her as a partner in 2001. "We now work in 23 states on 40 assisted-living projects.
Bretos is also an Ashoka Fellow.
Ashoka: Innovators for the Public, founded in 1980, is a global nonprofit that helps social entrepreneurs with their potentially world-changing solutions. Its network of 3,000 selected Ashoka Fellows from 70 countries receive financial support, support services, mentorship, and connections for the lifetime of their enterprises. So far, the 2-year-old Miami chapter supports two Ashoka Fellows — the second one is Connie Siskowski of the American Association of Caregiving Youth in Palm Beach County — but 50 or so entrepreneurs from the Americas come in and out of the office, said Lorena García Durán, executive director of Ashoka Miami.
Ashoka Miami and local partners recently launched Ashoka Youth Venture. Kids ages 14 to 18 who are selected to take part will research and design a project that addresses a specific local challenge, such as teen jobs or public safety, and possibly receive $1,000 in seed funding to launch the venture. And while Miami may not yet be a large region for fellows, the region is noted for something else. Of the 300 global business mentors in the Ashoka Support Network, 20 of them are from South Florida, one of four international hubs for the Ashoka Support Network.
Hans Hickler, a former CEO at DHL, is one of the Ashoka mentors. "The beautiful thing is, it's what we do every day as business leaders that is so valuable to social entrepreneurs — simple things like creating a business plan, staying focused, running effective meetings, hiring talent, thinking how scale will matter over the next one or two years," he said. "It's very natural for us. It's hugely valuable for them."
Along with being available to Ashoka fellows, Hickler works more deeply with some of them, including a Brazilian team he talks to frequently and visits every other month. Some fellows have ASN advisory boards, and he and other ASNs also help with the programs Ashoka U and Ashoka Youth Venture. He also sees his role as an ambassador: to introduce social entrepreneurship and Ashoka to business CEOs. "We are not just helping social entrepreneurs. They are helping us — we get this huge asset as these creative people are really solving endemic social problems. Because of that, we have an obligation to introduce the business world to that. And we have an obligation to the social entrepreneurs to introduce them to a network of business people that can help them."
Earlier this month, Ashoka Miami hosted 27 Ashoka social entrepreneurs from the Americas as well as Africa and other parts of the world. Twenty-one of them were presenting at the abc* Continuity Forum that was put on by the Americas Business Council Foundation, a Miami Beach-based foundation supporting social entrepreneurship and philanthropy in the Americas. Three of the entrepreneurs who presented their concepts — such as Flor Cassassuce of Grupo Eoz, which develops and distributes water purifiers to rural areas in Mexico, and Francesco Piazzesi of Echale a tu Casa, which provides homes through revolving Social Financial Housing Funds, similar to little banks — will receive $100,000 in funding from abc*. Although most Fellows at the conference were presenting nonprofit models, García Durán says Ashoka is seeing more for-profits. "We are seeing a trend of more younger social entrepreneurs graduating from biz schools and using that knowledge for the social good. They are using business tools to solve a social problem. In Chile for instance, every Ashoka Fellow has a B-Corp."
But for Ashoka, the structure of the venture is not what's important. "They can be nonprofits, B-Corps or for-profit models, we don't care. We just care that the model works and that it is sustainable and scalable," said García Durán. "It's about whatever works to accomplish the goal."
Mia has always been a for-profit. "Our concern was that we needed to grow this model of ours very fast, not only because there was and still remains a huge need, but because there are very few options besides a nursing home, which costs the state a lot of money," said Bretos. "We needed to grow very fast, and we decided the only way was to be fueled by profits."
About three or four years ago, after the public housing sector experienced a slowdown because of budget cuts, Mia began expanding services to include working with low-income tax credit developers and owners of affordable housing for the elderly. Bretos says Mia may begin buying facilities for better control. With each project that Mia takes on, it hires local staff — an administrator, certified nursing assistants, cooks, drivers — and each project typically employs 50 to 60 people.
Bretos said she has been an Ashoka Fellow for about two years. Besides financial support, Ashoka gave her an advisory board and has been helping her with her expansion strategy, which might include forming a nonprofit arm of Mia.
"What we did 17 years ago has now come of age and is becoming more of the trend," said Bretos. "If you have to make a profit, maybe that profit motive takes over the social motive. But that has never been an issue for us; we have never taken a back step on our social vision to change the way we care for low-income seniors and the disabled in this country.
"Sometimes doing the right things pays, and we are a beautiful example of that," she said. "We love what we do."
​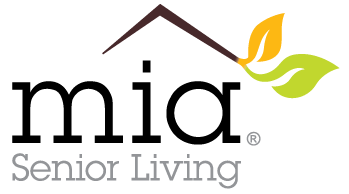 Got questions, call: 305 864 4248​